Children Leaving Home
Children Leaving Home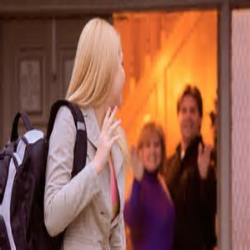 What should you feel when a child leaves home?
Do you feel proud as a parent for the job you've done? of course you do, they're going out into the world, becoming a person in it and fulfilling their dreams and aspirations, but where does that leave you ?
Dealing with the sense of loss when a child leaves home is difficult to deal with. Your sense of purpose and being in the world has been taken away and as much as you are proud of what they've become, for you life has lost it's meaning and leaves you with a deep sense of loss.
With this hypnosis session we deal with it, provide methods of coping and create a positive spin on it and how your life will now be yours to go and find your own fulfilment in it.
Version Required
Mp3 Instant Download (0) CD Version Delivered (5)