Divorce
Divorce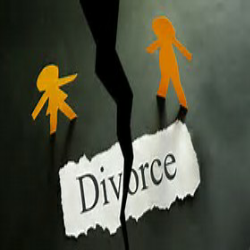 Divorce can seem like the end of the world – whether you wanted it or not.
The emotional turmoil, the sudden life change and the sense of loss can feel akin to a bereavement. People tell you you'll get over it but it just doesn't feel like it.
Then, to add to the emotional burden of divorce come the practicalities. At a time when it's difficult to think clearly you have to sort out financial and legal issues while remaining as calm and responsible as possible.
Emotions common during divorce are anger, guilt and anxiety about coping in the future – emotionally or financially. There may also be bittersweet memories of how things used to be before everything 'went wrong'. If children are involved then there is often guilt and anxiety. How will it affect them?
The fact is you will feel better and life will improve, although it may not feel like it right now. Your 'Dealing with Divorce' download will help you to relax, take stock and feel better, essentially speeding up the healing process and enabling you to feel much more relaxed and confident about dealing with the future.
Version Required
Mp3 Instant Download (0) CD Version Delivered (5)