Fear of Abandonment
Fear of Abandonment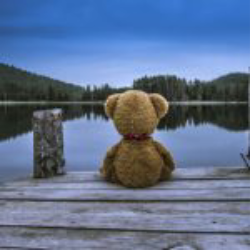 While there are no guarantees for the survival of the most committed of relationships, we all hope that the future holds a positive outcome. But, sometimes, insecurities can form from the simplest doubt and grow into a fear of abandonment.
In fact, the healthier and happier our relationship sometimes is, the more we have to lose and the more keenly we may feel the fear of that loss, leading to a build-up of insecurities. The fear of abandonment is often founded on a deep rooted separation anxiety from our early developing years when survival depended on parental attachment.
All this can later become transferred into anxiety in our adult relationships, when our emotional well-being depends heavily on our partner sticking around. Fear that they may leave could be completely unfounded but still have a toxic effect on the healthiest of relationships.
If you're finding it hard to maintain the hope and optimism of the early stages of your relationship, deal with the insecurities you feel and have become fearful for its future, then this 'Fear of Abandonment' self-hypnosis session will help you take a more positive view so you can enjoy a better quality of life together.
Version Required
Mp3 Instant Download (0) CD Version Delivered (5)