Fear of Falling in Love
Fear of Falling in Love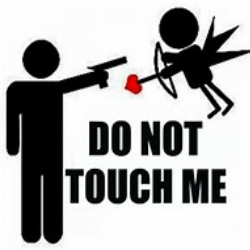 'Love hurts', so the song goes. And, sometimes, the crushing disappointment of lost love or disillusionment and distress when a relationship goes wrong can create a fear of falling in love. It's human nature to avoid any kind of pain and we can develop a phobia or fear of any experience that causes it.
Anyone who has experienced the intoxicating thrill of falling in love will sometimes worry that it won't last or live up to the promise of the early days. This fear is often fleeting but, when it becomes all-consuming, it can destroy an otherwise healthy relationship or prevent it from developing in the first place.
So, fear of falling in love can lead to loneliness and isolation and deprive the sufferer of the pleasure of affection, intimacy and the many benefits of a loving, mutually supportive partnership. This session will help you overcome that fear and look forward to a life enhanced by love.
Version Required
Mp3 Instant Download (0) CD Version Delivered (5)