Fear of Success
Fear of Success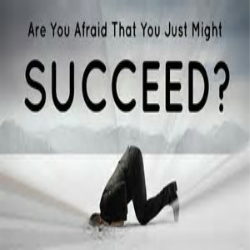 If you have a successful relationship, you have a lot to lose. When a partnership works then it can sometimes seem too good to be true. And holding on to that negative belief can turn it into a self-fulfilling prophesy because we have a tendency to sabotage anything which contradicts what we think we know. That's why we can develop a fear of success and waste time and opportunity by avoiding it.
We have little control over that subconscious strategy of sabotaging what's good in life and it can destroy the most loving of partnerships. At it's core is a lack of self esteem and the belief that we somehow don't deserve to be loved. In other words, the old cliche that, if you want to be loved, you've got to first love yourself, is all too true.
This session will help you to stop undermining your relationships and show you how to focus on making them as successful as you want them to be.
Version Required
Mp3 Instant Download (0) CD Version Delivered (5)