Finding the One
Finding the One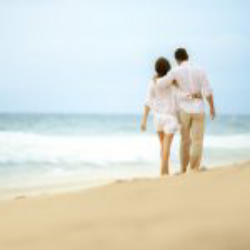 There's a time in most people's lives when they decide they want to 'settle down' with 'the one' that special person who is perfect for them. Despite the general thinking that we should be happily surviving and thriving independently, it is human nature to want to be in a committed mutually supportive, loving and respectful relationship.
At its very origins, there's a primeval need to procreate which is genetically inbuilt, whatever lifestyle we choose to follow. There may have been many social and cultural changes in recent times but the fundamental desire to mate with 'the one' is still powerful and prevalent.
This session is for you if you've reached that time in your life and are wondering who might be your ideal life partner and where and how you might find them.
It will help you to gain clarity about what you really want and give you the self-awareness to understand your own needs better.
Then, when you know what's important to you, it will be possible to seek out and find someone who shares your goals and aspirations and wants to be with you at least as much as you want to be with them. And you'll have the confidence to trust your gut feelings when they tell you that this is 'the one'.
Hear Karen talk about this session on YouTube here Finding the One
Version Required
Mp3 Instant Download (0) CD Version Delivered (5)