First Row
First row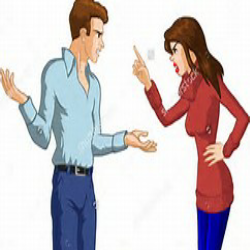 If you've had a row which has been building up for a while or you keep coming back to, it can very quickly become established as a pattern that you repeat in your relationship. If you let it, your first row can be the start of a destructive pattern that becomes inevitable as soon as you embark on a certain course of action or a certain approach to some kind of issue in your life.
That row then becomes a focus of resentment, anger, disaffection, dislike, in your relationship. It's funny how these things seem almost unstoppable once that first argument takes place, in which neither one of you is prepared to shift your ground or compromise.
Once that argument is out there and unresolved, you go back to it again and again and again. You may have a number of these niggling conflicts in your relationship which defy resolution. This audio hypnosis session will help you tackle them in a different way.
Version Required
Mp3 Instant Download (0) CD Version Delivered (5)