Improve your Marriage
Improve your Marriage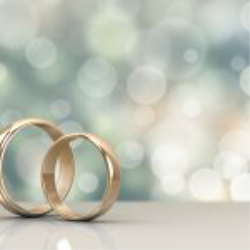 Improving your marriage might seem to be a big ask of a brief recording of self-hypnosis techniques and strategies. But you'll be surprised at what you can achieve by redirecting your thoughts and feelings towards what's positive about your relationship and your life together.
Anyone will tell you that keeping a marriage strong and healthy takes time, effort, motivation and commitment. When things get stale or become difficult, it's all too easy to part, even though this is not always the best option.
The preferable way to improve your wellbeing and quality of life may be to resolve differences and find ways to revitalise the love and passion that brought you together it the first place.
If this is what you both want, then this session will help you to be more appreciative of each other and to pay attention to ways and means to bring you closer together again.
Whatever has become routine or stale, however hard you're working, wherever there are stresses or anxieties in your life, those pressures and concerns are so much easier to manage as a team.
So taking these few minutes to learn to reconnect and focus on making your marriage the best it can possibly be is a positive way to create a brighter future, together
Version Required
Mp3 Instant Download (0) CD Version Delivered (5)