Learning to Commit
Learning to Commit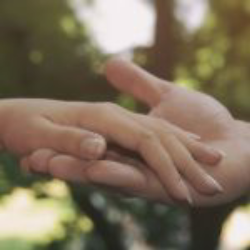 How hard is it to Commit?
We've all heard about 'commitment-phobes' but what do you do about it if you're one of them?
For many, avoiding commitment may seem like a sensible way to evade being 'caught' or 'pinned down', to be footloose and fancy-free without obligation or responsibility.
However, this freedom can sometimes be lonely, even for the freest of spirits. And it's usually a phase we go through at certain stages in our lives or between serious relationships.
So if you've been playing the field for a while, or have been reluctant to put the relationship your in on a more permanent footing, this session will help you to recognise the benefits of making that commitment and to decide whether it's right for you.
Hear Karen talk about this session on YouTube here Learning to Commit
Version Required
Mp3 Instant Download (0) CD Version Delivered (5)