Sex Talk
Sex Talk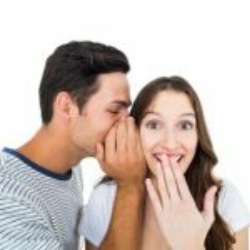 Isn't it strange how we can live in intimate proximity with someone, share a life, a home, a bed, happy times, sad times and everything in between and still not be able to talk to them about sex and our sexual desires? Not only can this lead to misunderstandings, it can also result in us missing out on the pleasure and fulfilment of a satisfying sexual relationship. Self-consciousness, embarrassment, prudishness, or fear of upsetting a partner can make sex a taboo subject for couples.
This session can help you start a conversation which will enhance the pleasure of making love and strengthen your relationship by bringing you closer together.
There are other benefits to improving your sex life. Great sex is good exercise, helps you sleep better, increases libido, relieves stress and protects against cancer and heart disease, It increases the pain threshold by creating endorphins, a natural analgesia. And it's also one of life's great pleasures.
So, if you want better sex and more of it, talk about it and enjoy exploring ways of making it more interesting, exciting and fun.
Version Required
Mp3 Instant Download (0) CD Version Delivered (5)